Disneyrewind - June 15, 1990 Roller Coaster Rabbit Disney Short is released

The Disney short Roller Coaster Rabbit - featuring the voice of Charles Fleischer as Roger Rabbit - is released along with the Touchstone/Disney feature film Dick Tracy, starring Warren Beatty, Al Pacino, and Madonna.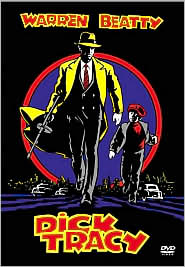 Roller Coaster Rabbit was the 2nd short released after the wildly successful Robert Zemeckis Touchstone Entertainment film Roger Rabbit in 1987. The first was Tummy Trouble and it was released with Walt Disney Pictures, Honey I shrunk the kids on June 23, 1989. The 3rd was called Trail Mix up and was attached to Amblin Entertainments movie A Far Off Place on March 12, 1993.

The three shorts are based on the antics of Roger Rabbit who is in charge of watching Baby Herman who is constantly getting into trouble.